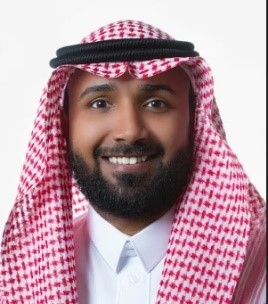 Hussain Shibli
Ms student at KAUST, Feb 2012 – May 2013
Director General of the National Renewable Energy Data Center at King Abdullah City for Atomic and Renewable Energy.
M.Sc. in Communication and Signal Processing, King Abdullah University of Science and Technology, 2011-2013, Thuwal, Saudi Arabia.
B.Sc. in Electrical, Electronics and Communications Engineering, King AbdulAziz University, 2006-2010.
Compressed Sensing Based Approach to feedback reduction in broadcast and relay channels
K. Elkhalil, M. E. Eltayeb, H. Shibli, H. R. Bahrami, and T. Y. Al-Naffouri, "Opportunistic relay selection in multicast relay networks using compressive sensing", 2014 IEEE Global Communications Conference, pp.3126-3131, Dec. 2014.
H. J. Shibli, M. E. Eltayeb, and T. Y. Al-Naffouri, "A Bayesian matching pursuit based scheduling algorithm for feedback reduction in MIMO broadcast channels", 2013 Third International Conference on Communications and Information Technology (ICCIT), pp.361-365, Jun. 2013.