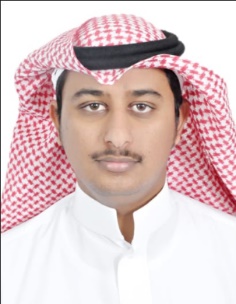 Ayed Alrashdi
PhD student at KAUST, Feb 2017 – Present
MSc student at KAUST, Feb 2015 – Nov 2016
| | | | | |
| --- | --- | --- | --- | --- |
| linkedin | Personal Page | Google Scholar | GitHub | |
PhD student at KAUST, Feb 2017 – Present
M.Sc. in Electrical Engineering , KAUST, November 2016, Thuwal, Saudi Arabia.

B.Sc. in Electrical Engineering, University of Hail, June 2014, Hail, Saudi Arabia.
Statistical Signal Processing
Compressed Sensing
Optimization
High-dimensional Statistics.
M. A. Suliman, A. M. Alrashdi, T. Ballal, and T. Y. Al-Naffouri, "SNR Estimation in Linear Systems With Gaussian Matrices", in IEEE Signal Processing Letters, vol.24, pp.1867-1871, Dec. 2017.
Ayed M. Alrashdi,Abla Kammoun, Ismail Ben Atitallah, Tarig Ballal, Christos Thrampoulidis, Anas Chaaban, and T. Y. Al-Naffouri, "Optimum Training for Massive MIMO BPSK Transmission ", 19th IEEE SPAWC international workshop on signal processing advances in wireless communications, Jun. 2018.
Ayed Alrashdi, Ismail Ben AtitallahIsmail, T. Y. Al-Naffouri, and Mohamed-Slim Alouini, "Precise Performance analysis of the LASSO under Matrix Uncertainty", 5th IEEE Global Conference on Signal and Information Processing (GlobalSip 2017), Jul. 2017.